At AllThingsTalk we are always looking at ways to provide additional tools so that you can make the most of your IoT data. On that note (and in the holiday spirit) we are pleased to announce a new 'Control' which we are releasing today.
The 'Location History' control is designed to help you see where all your devices have been travelling and any data which they have gathered at the same time.
To use it, you would need a device with a location asset. As we have our 'Bike' in the image below.

Then go to the list of controls in the Pinboards page and select 'Location History' and chose if you want to see the location history for 'Today' or 'Yesterday'.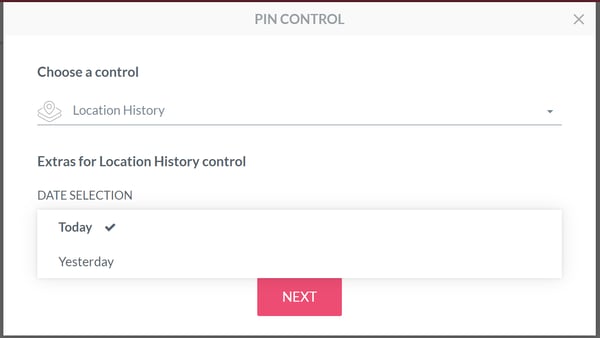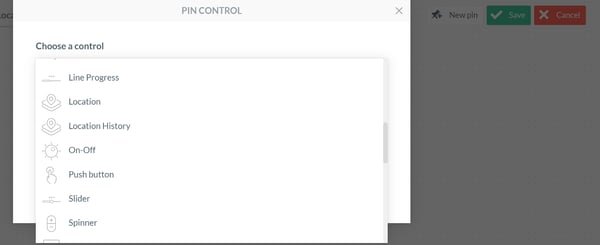 You can also select data from the other sensors on the device and visulise it in the same control. In our case we would also like to measure the 'Temperature' at the different spots where our 'Bike' went.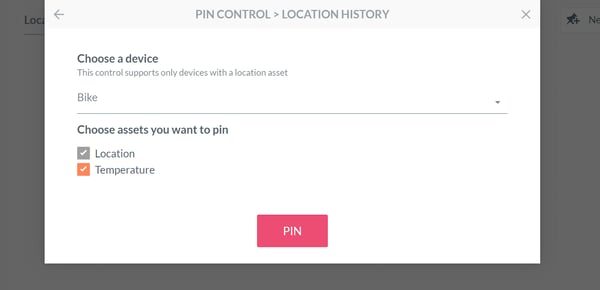 Once you pin the control you can then see the points where your device went and by clicking on a certain point you can also see the value of other sensors selected.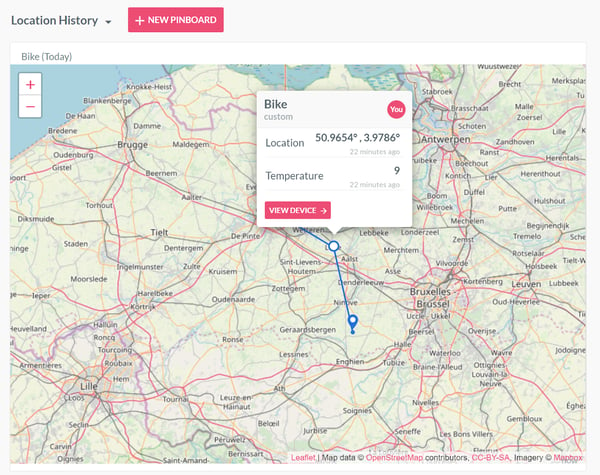 We hope you like this new release and do let us know what you are tracking this holiday season.