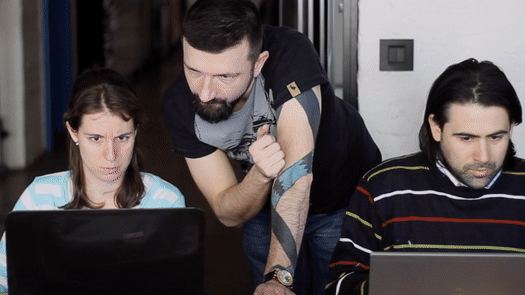 Let's connect, collect, visualise and use data to build your first IoT project! Come along to AllThingsTalk Arduino/Pi Day where you can find out what IoT is all about.
What to expect?
If you want to get started, have an IoT project you want to take forward or just want to spend some time to play around the IoT technologies.
Three levels of fun!?
Level 1: All it takes is 5 mins to turn your smartphone into an IoT device to see your own IoT data. (No need to sign up)
Level 2:

Raspberry Pi board with WiFi to build a smart LED device controlled by your smartphone.

Sign up if you are interested!
Level 3: Building an Arduino LPWAN air quality solution.

Sign up if you are interested!
Wildcard: Using some of our boards and sensors to build more elaborated IoT prototypes
Who is it for?
Anyone! Hobbyists, families, artists, engineers, professionals and complete beginners too!
TIME: 10AM - 5PM, MARCH 15
PLACE: CO.STATION GENT BUS 201, OKTROOIPLEIN 1, GENT, BELGIUM
We're partnering up with our friends at Co. Station Gent who are kindly hosting the event with us! Please feel free to drop in any time from 10am till 5pm to discover the numerous projects using Arduinos and Raspberry Pi with LPWAN Technologies!

Hope to see you there!